Sell your property in Italy
to international buyers
Promote your listings worldwide and get more enquiries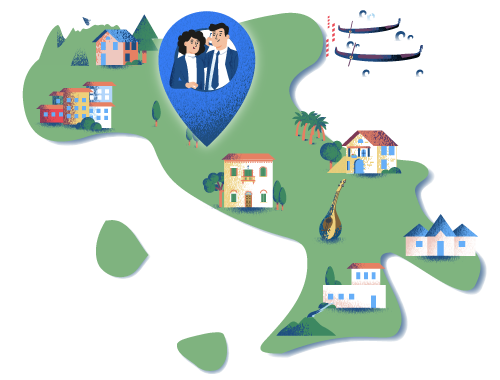 Gate-away.com is the best way to promote your property in Italy to a worldwide audience.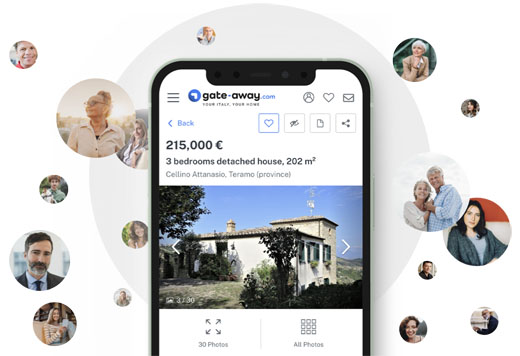 ENQUIRIES FROM 150 COUNTRIES
Enquiries for properties advertised on our portal come from buyers from all over the world.
Our website is available in 10 language versions and offers foreigners looking for a house in Italy the best user experience.
SPEAKS YOUR LANGUAGE
Gate-away.com has developed a smart messaging system that allows you to break down language barriers. You will be able to read and respond to enquiries you receive for your properties using your preferred language.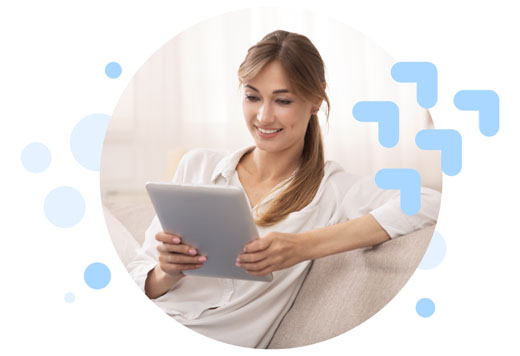 MARKET KNOWLEDGE
For 15 years Gate-away.com has been promoting Italian real estate worldwide. Thanks to its exclusive services, such as the newsletter with 70,000 registered international users, it has become the reference property portal for foreigners who want to buy a house in Italy.
Ease and Autonomy
Our clients have access to a customer area where they can upload, edit and manage their listings, monitor their performance and view all enquiries received. Furthermore, you can upload all listings automatically, thanks to integration with the main real estate management systems.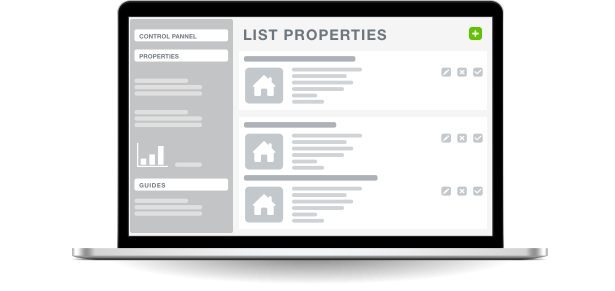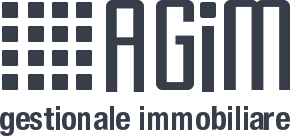 Do you use a different management system?
Find out if it is supported by Gate-away.com
Contact us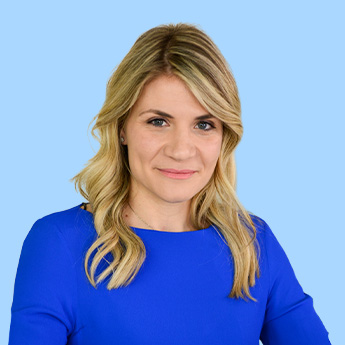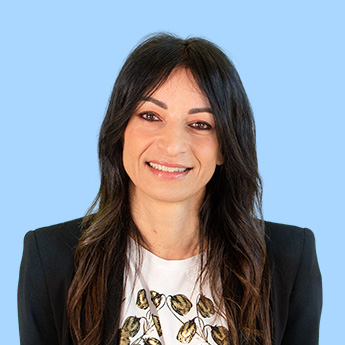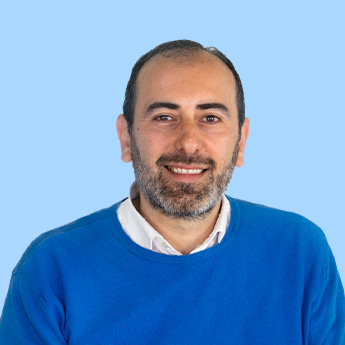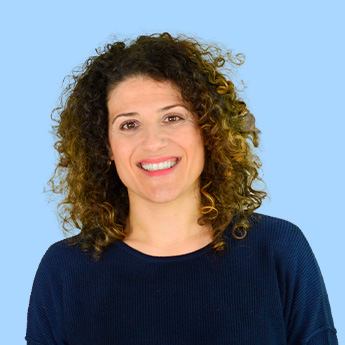 Gate-away.com is an Italian company with dynamic and super-specialised teams.
Our account managers will provide you with personalised assistance and advice to improve the effectiveness of your listings and increase the number of leads.
What they say about us - Reviews on

Gate-away.com
"With

Gate-away.com

I have great international visibility."
"

Gate-away.com

has state-of-the-art customer service."
"

Gate-away.com

has a very powerful message translation service."
"

Gate-away.com

is the essential showcase not to be missed."
"We closed our first sale with a customer who arrived from

Gate-away.com

after only a few months of subscription. Thanks to all staff of

Gate-away.com

who has always looked after me, even during the lockdown."
"

Gate-away.com

represents one of our main source of leads, and year after year they reach ever higher quality standards.
It's a young and dynamic company with a kind and well prepared team always ready to help. A big thank goes to Elena, who assists us with patience and commitment."
"

Gate-away.com

has turned out to be an excellent portal, well structured, user friendly and effective in terms of contacts received. Also excellent is their customer support which never fails to assist us.
Keep up the great work."
"I must say that it is the first portal for advertising properties overseas that really works and produces great results. It is a great investment for those who want to have an international visibility: it's simple, fast and, above all, practical and profitable. A huge thank you to the

Gate-away.com

staff for supporting us every day!"
"I regularly take the opportunity to place property advertisements on different (and expensive) overseas portals for my work. I must say that since I've taken advantage of

Gate-away.com

, the responses have never been so numerous and swift. I can only advise my colleagues who are looking for foreign clients to do the same."
"Thanks to

Gate-away.com

, we have been able to make our properties visible to a worldwide market, ranging from America to Northern Europe, yielding a very reasonable investment. On a weekly basis we constantly receive emails from clients all over the world who are interested in our properties."
"Fantastic property portal to sell to international buyers. I constantly see the return on investment.
The staff are always available to advise me with expertise and competence."
"We have been using

Gate-away.com

for several years now, and we can say with absolute certainty that this portal enjoys excellent international visibility. Its strength points? It is well designed, quick and easy to use, with an intuitive dashboard and a very fast property uploading system. Its staff is qualified and friendly, always ready to help. We strongly advise it to whoever wants to sell internationally."
"The 3 reasons why we invest in

Gate-away.com

? We sell, we sell, we sell!
If we add to this, which is our main goal, also its friendly, careful and professional staff, there is little doubt that their service is worthwhile."
"We've been on

Gate-away.com

for many years and we are always been very satisfied both of the results and of the services provided. We regularly receive quality leads ad appointment requests, many of which become sales, hance we're having a great return on the investment.
Their customer service is skilled and very helpful for any situation. Certainly one of the most effective portals and an indispensable tool for our business."
"

Gate-away.com

is really one of the most effective property portals at the moment!
Thank you very much for your work!"
"A very cost-effective tool to promote our properties internationally.
The staff is skilled and always at disposal."
"

Gate-away.com

is a fantastic platform to reach a great target of potential customers. I've been using it for 10 years and it's the only one, listing Italian properties, that is really effective for a worldwide visibility!"
"

Gate-away.com

has proved to be a fantastic portal to promote our properties. We continuously receive high quality leads, furthermore the support is provided by a young, well prepared and highly motivated team."
Frequently Asked Questions
How can I list my properties on Gate-away.com?

To publish on Gate-away.com the properties in your portfolio, simply contact our sales team. Together we will find the best solution for your needs.

Which countries does Gate-away.com reach?

Your ads posted on Gate-away.com will be available in 10 language versions and will reach over 150 countries worldwide.

How does Gate-away.com reach international buyers?

Thanks to targeted marketing actions and search engine optimisation, our website ranks high for the main keywords used by international buyers when looking for a house in Italy.

What is the minimum number of ads I have to publish on Gate-away.com?

We can create a customised solution according to your needs. Please contact our sales team, who will help you find the best solution.

Does Gate-away.com also advertise properties under €500,000?

Yes, on Gate-away.com there are no price limits for published properties. International buyers, contrary to popular belief, search for homes in Italy in any price range.

How can I publish my ads on Gate-away.com?

Ads can be published manually, through the Gate-away.com Customer Area, or they can be published automatically, thanks to the integration with the main real estate management systems ().

How can I edit and manage my ads?

Our customers have an easy-to-use reserved area to upload, edit and manage listings, monitor statistics and view the history of enquiries received.

Do you take care of the translation of the ads?

Yes. When you create your ad, simply enter the description of the property in the language you prefer (e.g. English). The translation into the other 9 languages of the Gate-away.com portal will be generated by our automatic translation system, which uses the most advanced artificial intelligence and machine learning techniques based on neural networks. Of course, if you already have the translations available, you can choose to enter them manually.

Will enquiries from international buyers be sent directly to my agency?

Yes. All enquiries about your properties that you receive will be sent directly to the e-mail address(es) you choose. Thanks to the system developed by Gate-away.com, messages received from international buyers will be automatically translated into your preferred language (e.g. English); you will still be able to view the original, untranslated message. Your replies will also be automatically translated into the language of the buyer, breaking down language barriers.
If you wish, you can also manage messages exchanged with buyers quickly and easily in your Customer Area, on the Messages page.

How can I make my ads more visible on Gate-away.com?

To give your ads more visibility we provide you with very effective Extra Visibility services. Contact our sales team to evaluate the solution best suited to your needs.

If I complete the sale of a property, do I have to pay a commission to Gate-away.com?

Absolutely not, there are no additional charges.

Is the subscription contract automatically renewed?

No, our contract does not provide for tacit renewal. When the contract expires, you will be able to assess any options, according to your needs, with your relevant Gate-away.com account manager.

Is it possible to pay the subscription on a monthly basis?

Yes. You can choose together with our sales team the payment formula that best suits your needs.