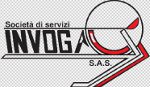 Invoga sas
Corso Italia, 7
Acqui Terme - Alessandria
+39 0144 316396
Invoga SAS is a full service real estate agency, specializing in the beautiful area of Southern Piedmont. Our mission is driven by our passion: the restoration and preservation of ancient Piedmontese farmhouses and villas is our driving force.
We are headquartered in Acqui Terme, located in the southeastern part of the state, in an area known for its beautiful countryside, wine, food, culture, and history. The city of Acqui Terme is internationally known not only for its Roman architecture, 75 degree Celsius thermal waters and spa facilities, but also as a key destination for the most discerning epicurean traveler, as well as for the visitor wanting relaxed, natural surroundings.
The great beauty of the land of our region convinced us to focus on selling properties in ancient villages and towns as well as in the wonderful Southern Piedmont countryside. Our areas of specialty are the Langhe and the Monferrato, two of the world's most famous wine producing regions. The wonderful rustici and cascine (farmhouses) in these splendid areas are architecturally specific to this region and are of great value and interest to people looking for something individual and authentic.
Thank you for taking time to visit our website. We hope you find it useful in finding the home of your dreams, whether it is an unrestored rustico, a beautiful cascina with a vineyard, or a new home in a historic town. We are here to answer any and all questions you might have regarding the purchase and restoration of a property in Italy.
If you don't find a property which suits your needs in our portfolio, don't hesitate to contact us anyway. We will specifically search for available properties according to your individual needs and requirements
Propiedades en venta por Invoga sas
:
47
Resultados de búsqueda para: Invoga sas